grey cardigan meets black hat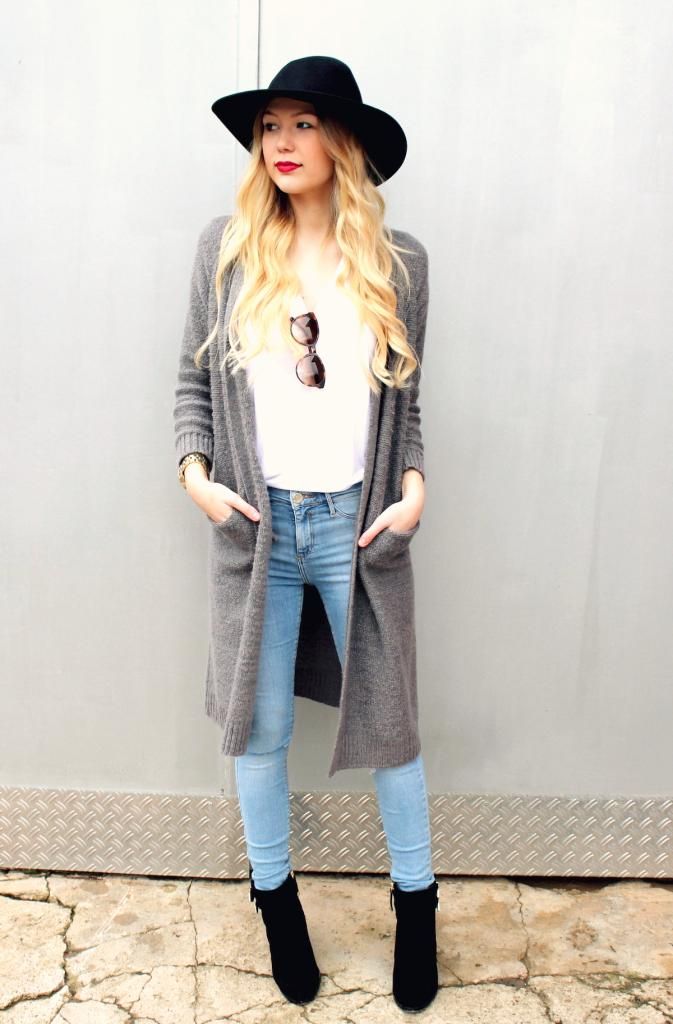 Hey ihr Lieben! Heute habe ich mal wieder ein Outfit für euch, mein derzeitiges lieblings-Outfit. Ich bin total in das lange Cardigan verliebt! Ich hoffe es geht euch gut, viele kapieren das noch nicht so ganz mit dem Kommentieren hier auf dem neuen Blog. Klickt einfach auf 'Read More', dann könnt ihr kommentieren.
Hey my loves! Today I will show you my current favorite outfit. I am seriously so in love with this long cardigan, you can combine it in so many different ways. I hope everything is doing well and I also wanted to mention that if you want to comment something here, just click on 'read more' scroll down and than comment.
Cardigan – Chiquelle; Shirt – Zara; Hat – Floralpunk; Sunglasses – Pagoni; Jeans – RiverIsland; Extensions – RapunzelofSweden